i LA DESIGNS is serving Event and Film/Television Production Industry for over a decade. We are known for our unique Trompe L'Oeil Frescoes and Chinoiseries created for Academy Awards Governors Balls as well as custom backdrops, decor elements, renderings.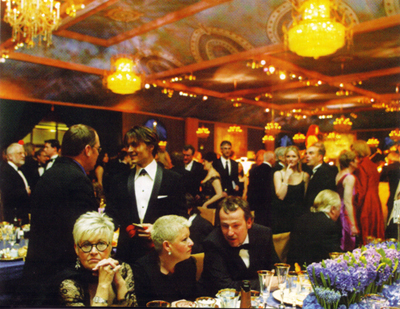 Our Hand Painted Fabrics and Silks are often used by Interior Designers as:
Draperies
Canopies
Lampshades
shoji screens
Classic Freestanding and Fixed Room Dividers
Furniture Inserts
We designed and hand painted over 30.000 sq. feet of Trompe L'Oeil Frescoes and decor elements to embellish the entire 76th Academy Awards Governors Ball, hand painted Trompe L'Oeil Chinoiseries for 73rd Academy Awards Governors Ball, 9th SAG Awards, 50th Emmy Awards, 11th Nickelodeon Kids Choice Awards and many other event, film and television productions.